Definition of Generationz
Hip Hop has evolved over the years and each era represents an evolution of style, expression or interpretation. Below describes VitalGroundz methodology behind branding New terminology for the linear placement of Hip Hop's Artist/Contributors. There are four lineal titles characterizing four eras of Hip Hop (40+ years). As time progresses the years listed will change and increment as we see fit in describing each title:
​
DEEP ROOTZ (1970 – Mid 1980's)
ROOTZ (1980 – Mid 1990's)
TREEZ (1990's - Until)
SEEDZ (2010 to Present)

Deep Rootz: (1970 – Mid 1980's)
The Origins or Foundation of Hip Hop. These are the songs/videos, artist/contributors, etc. that will always set the tone of what Hip Hop is and will be measured against. The first if you will. The idea creators, executors of the craft from the park to the block parties and the community room parties. The riding and tagging of the trains and sides of buildings. The emergence of battle dancers and
the attitude of empowerment and pride of the creative talents of the underdog in society. These are the Deep Rootz.
Rootz: (1980 – Mid 1990's) Golden Era
These are the first offspring of the Deep Rootz. Artist/contributors who studied the craft of the Deep Rootz and took it a step further. Adding extra sauce if you will to make it their own yet still paying homage to the classics. This era showcases the beginning of the diversification of Hip Hop (also known as the Golden Era) with the emergence and acceptance of Hip Hop
Culture as part of the national and international music scene. From East Coast to West Coast with the emergence of Gangsta Rap or better put Rap that began to highlight the political and social issues affecting the daily lives of people in the hood.
Treez: (1990 - Until) Longevity
The next phase in the evolution of Hip Hop with the emergence of newer styles like Southern Rap, Atlanta Hip Hop, Alternative Hip Hop and Hard Core Rap and Crunk. We see more of hip hop incorporated into other music genres such as Jazz, R&B and Neo Soul. These contributors to the game also stood the test of time exhibiting relevance regardless of Generational Gaps.
​
Seedz: (2010 - Present) Freshman
Many New Age Hip Hop Artist/contributors put more emphasis more on hypnotic beats and Harmony rather than lyrical content. Head nod, Free Spirit music that incorporates dance moves such as the Harlem Shake, Stanky Leg, Dougie, Lean Back, Millie Rock, Shmurda Dance etc.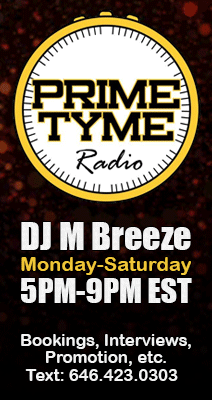 #VITALTIMEZ - KEY POINT TIMELINE (in progress)